This page contains "proof of use" of our green technology products.   It contains: summary data of case studies and links to  full reports on those case studies and  appropriate accreditation documents.

Thomas M. Eustace B.Comm. M.B.S.
Technical Director specialising in the bio-remediation of Hydrocarbons such as diesel, petrol, aviation fuel,  engine oil, hydraulic oil, and compounds such as cresol wood preservative and antifreeze.  S200 OilGone® technology turns hydrocarbons into carbon dioxide and water in situ. There is no residue.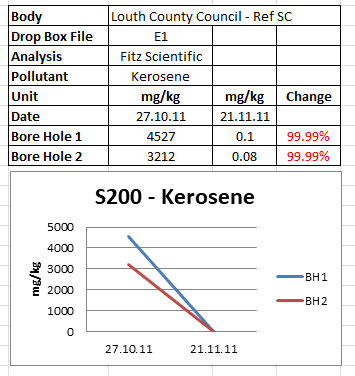 Kerosene oil spill in Drogheda, Ireland eradicated with the application of S200 OilGone liquid.  All the contaminated soil was exposed to air and sprayed with product. 99.99% of the oil was bioremediated within two months
In this case a pipe feeding kerosene into a boiler leaked contaminating both the boiler house and the soil outside with Kerosene.  The travel path of the oil was mapped.  S200 OilGone was pumped into a matrix of drill holes into the concrete walls and floor. The soil was treated in a similar manner to the case study preceding this one. 99% of the contaminate was eradicated within three months. Of note, the odour of spilled oil was eradicated within 48 hours.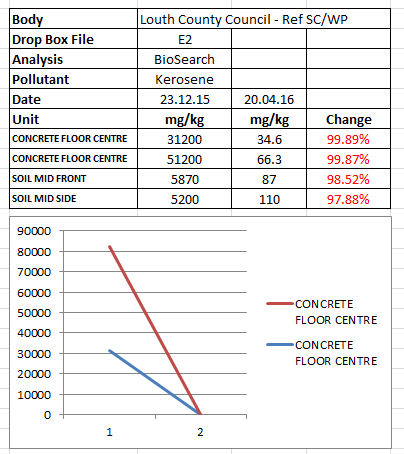 We have extensive knowledge in the eradication of oil spills on land, sea and water.  We can provide guidance in the prevention, survey and treatment of hydrocarbon spills.