Hydraulic Oil Spill on Grass
In mid-January 2017 a major hydraulic fluid spill occurred on the 10th green of Milltown Golf Club. Dublin. Hydraulic oil leaked onto the wheels of a machine being used to hollow core the green – with multiple lines of oil up and down the green. The standard options open to the grounds team were both expensive and time consuming in that the green would be out of play for weeks.
Strip out the affected lines and resod, which would have had the green out of play for 4-6 weeks. Additionally the resodded lines would have taken much longer to look like the original green, or 

A complete re-strip of the entire green, clearing any contaminated soil and resodding of the green. Estimated time frame for this course of action was 16 weeks to have the green back in play.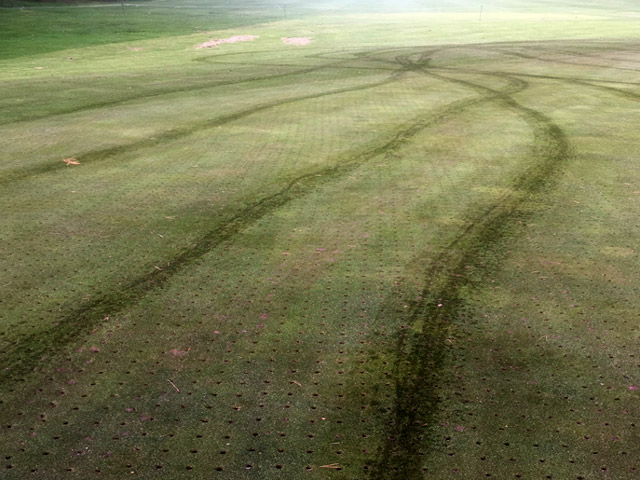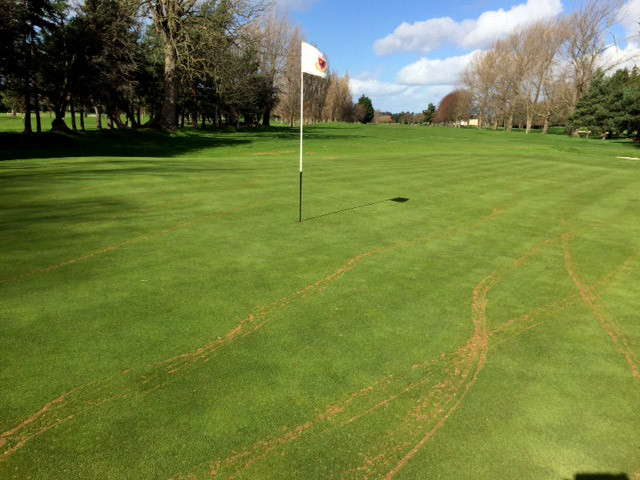 ®S-200 OilGone® the fast acting, environmentally friendly remediation liquid was chosen for the task.S-200 OilGone® liquid can simply be sprayed onto any area covered in oil. It bonds with the oil and will not be washed away by wind or rain.  Within seven days of applying S-200 OilGone® all the black marks from the oil trails are gone.
Oil is eradicated naturally
Some grass and roots had been damaged due to the heat from the freshly spilled hot hydraulic oil and new seed and fertilizer was applied, to assist these small areas in  their recovery.
S-200 OilGone® encapsulates the oil within its matrix. Local occurring bacteria feast on the oil in an accelerated state, turning the oil into carbon dioxide and water. Then the bacteria eat the matrix itself and return unchanged to the local environment. There is no residue. Nothing to clean-up.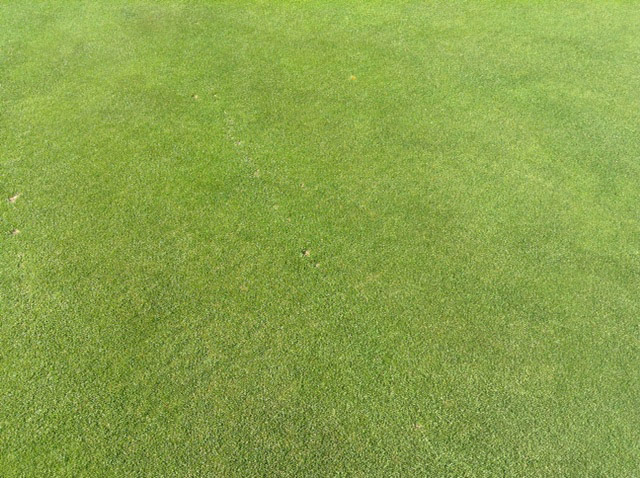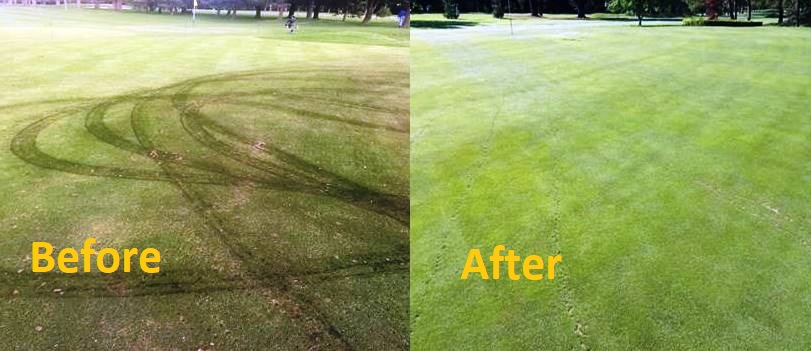 The entire process was completed using approximately 10 litres of S-200 OilGone®, and a number of technical visits.
At no stage was the green out of commission.
Page construction and design – Thomas M.Eustace B.Comm M.B.S.©